Overview

Author: Mission Youth
Holy Week Missions are an evangelization project of Mission Youth serving bishops and parish priests across the United States.
Holy Week Missions are a transforming experience of bringing the message of Christ to the world
. In they year 2000, Mission Youth organized our first Holy Week Missions in the Catholic Archdiocese of Atlanta and Sacramento.
Today, there are Holy Week Missions in ten dioceses throughout the United States.
Mission Youth offers mission tracks for many ages, including:
Young men and women ages 16+
Challenge Mission Arrow for girls ages 14–15
ConQuest FIRE Missions for boys ages 14–15
Family Missions.
Mercy Missions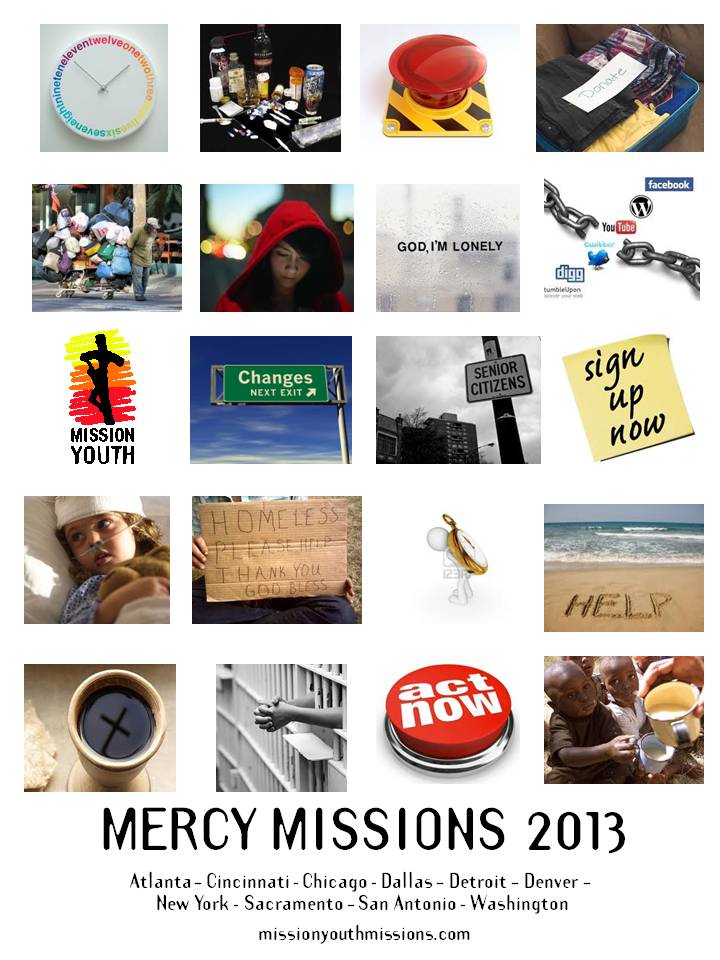 Holy Week 2012
Special thanks to all those who assisted and participated in the Holy Week Missions!

Over 1000 missionaries in the United States and Canada

10 Cities serving over 40 parishes

23% growth in participation from 2008
Follow us in Facebook for pictures, videos and more!